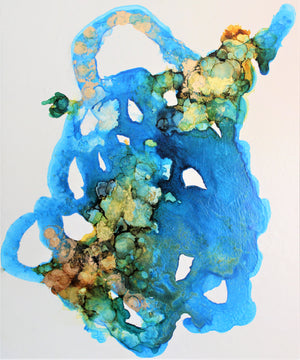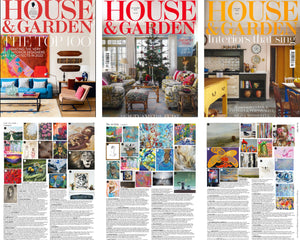 MY ARTWORK IN HOUSE & GARDEN UK
LOOK FOR MY PAINTINGS IN THE NOVEMBER, DECEMBER AND JANUARY ISSUES OF HOUSE & GARDEN UK!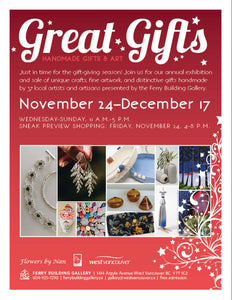 A beautiful shopping experience
A beautifully curated holiday show in the newly renovated Ferry Building gallery in Ambleside is happening Nov 14-Dec 17th.
37 artists will be displaying their special creations!
I will have new small paintings, travel bags, totes, coasters, trivets, & holiday ornaments! Come and see for yourself!
See website for more information
Local pick-up is available. If you live in Vancouver, BC, Canada see details at check-out.